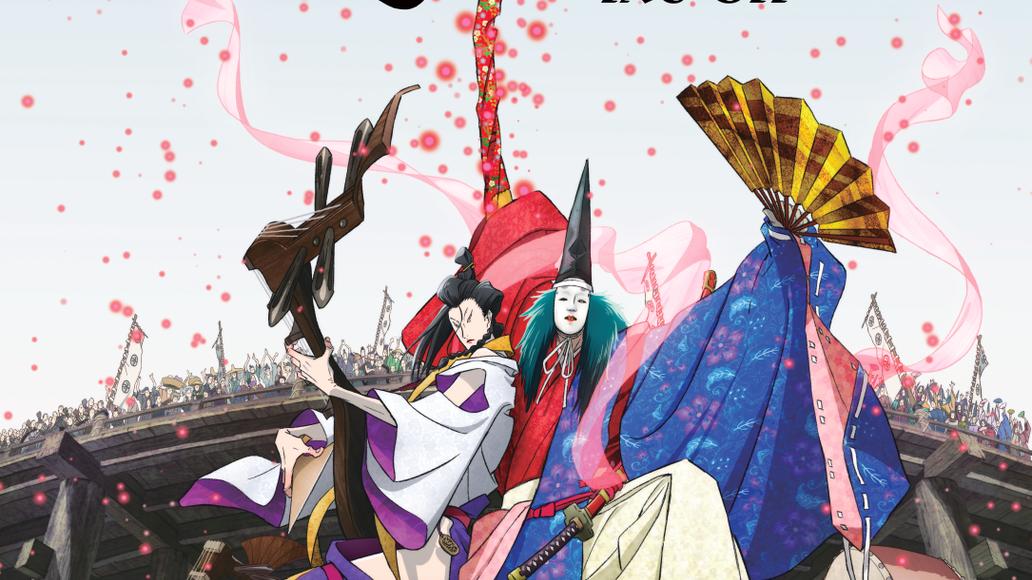 Festival Nits de cinema oriental
Inu-Oh va ser una persona molt popular al segle XIV, un intèrpret i dramaturg de Sarugaku Noh del que van sobreviure molt pocs documents sobre la seva vida. 600 anys més tard, el mestre Yuasa reivindica aquesta mena de Quixot japonès amb una òpera rock de cançons grandioses, d'idees desbordants, necessàriament subversiva en temps massa dòcils i que experimenta amb diferents estils de dibuix, trucs d'il·luminació i jocs d'ombres aplicats a la tecnologia més contemporània. Atents: aquesta orgia psicodèlica
perillosament addictiva esdevindrà un objecte de culte immediat.
Inu-Oh fue una figura muy popular en el siglo XIV, un intérprete y dramaturgo de Sarugaku Noh. 600 años más tarde, el maestro Yuasa reivindica este Quijote japonés con una ópera rock animada, una avalancha de ideas necesariamente subversiva en tiempos demasiado dóciles que experimenta con diferentes estilos de dibujo, aplicados a la tecnología más contemporánea. Atentos: esta orgía psicodélica se convertirá en un objeto de culto inmediato.
Inu-Oh was a very popular figure in the 14th century, a Sarugaku Noh performer. 600 years later, master Yuasa vindicates him with an animated rock opera, an avalanche of ideas that are necessarily subversive in today's too docile times. Stay tuned: this dangerously addictive psychedelic orgy will become an immediate cult object.