LA CASA ENCANTADA EN EL CABO
July 21, 2022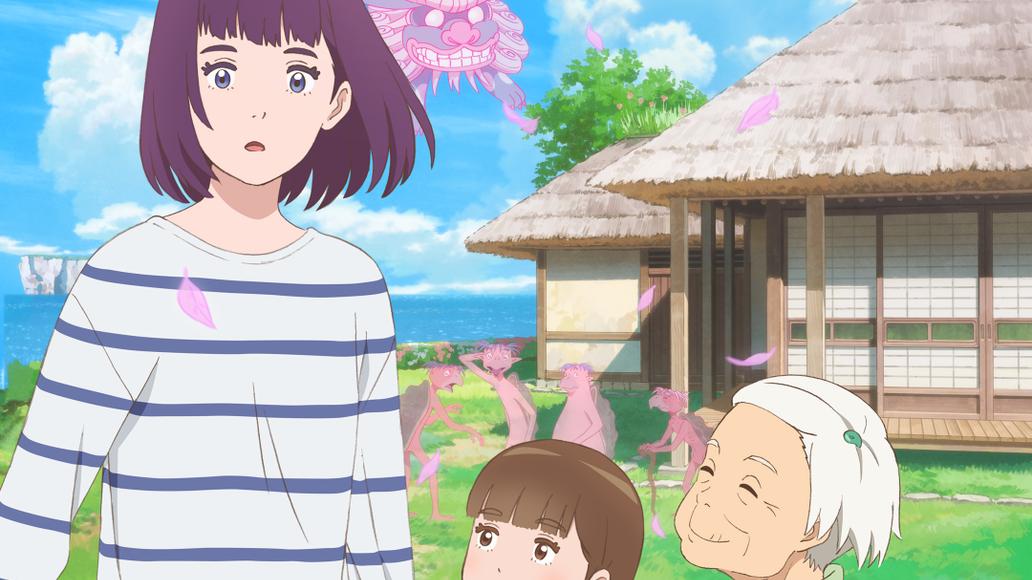 Festival Nits de cinema oriental
Dues noies, la Yui, de disset anys, i la Hiyori, de vuit anys, s'han separat de les seves famílies després d'un desastre natural. Una velleta estranya, la Kiwa, les acull a casa seva, una llar atrotinada que s'anirà reconstruint a mesura que les nenes es vagin recuperant. La llum de Miyazaki és allargada i Kawatsura ret homenatge al mestre amb aquesta delicada història de nous començaments i descobriments infantils, poblada de curiosos Yokai (esperits de la mitologia japonesa) i ambientada Tohoku, regió que va patir el gran terratrèmol d'ara fa deu anys.
Un gran terremoto deja a las niñas Yui y Hiyori sin familia. Una extraña anciana las acogerá en su destartalada casa. La luz de Miyazaki es alargada, y brilla con intensidad en esta delicada historia de nuevos comienzos y descubrimientos infantiles, poblada de curiosos y bondadosos Yokai y algún espíritu malvado que se alimenta de la tristeza.
A huge earthquake leaves the girls Yui and Hiyori without a family. A strange old woman takes them into her rundown house. Miyazaki's light is long, and it shines brightly in this delicate story of new beginnings and childhood discoveries, populated by curious, good-natured Yokai and some evil spirits that nourish on sadness.