MARATÓ MATINAL
July 24, 2022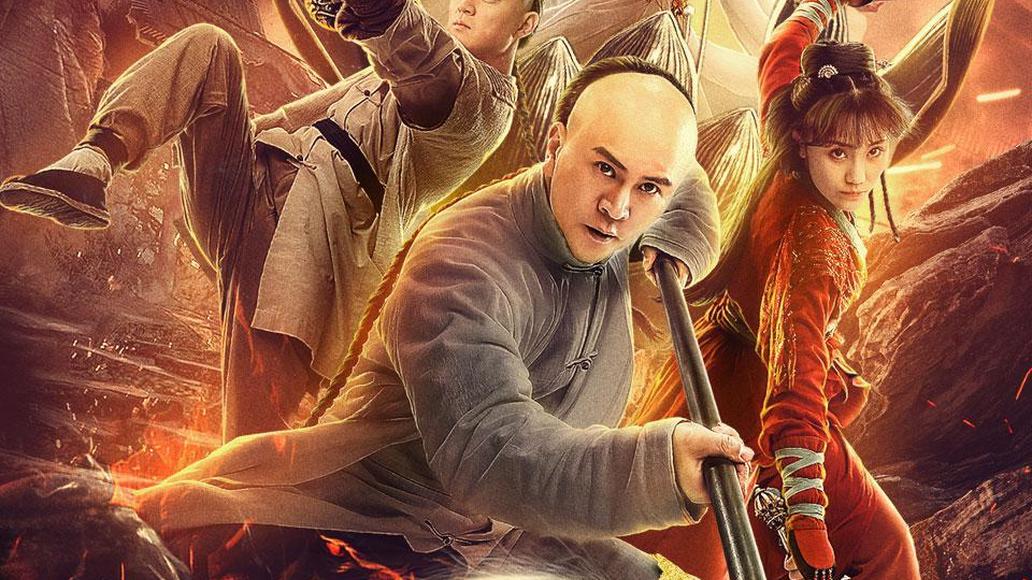 Festival Nits de cinema oriental 
THE LEGEND OF SHAOLIN
Hong, mestre llegendari de Shaolin, protegeix el mapa del tresor de la dinastia Ming que li va confiar l'últim emperador abans de morir. Però els enemics, desitjosos de posseir el mapa, no trigaran a aparèixer i perseguir en Hong i el seu ajudant. Torna el cinema d'arts marcials "com el d'abans" a les matinals de diumenge amb una llegenda de l'imaginari xinès, i afegint-hi unes virtuoses escenes d'acció, una mica d'humor lleuger i un embolcall visual que ens transporta a una Xina mil·lenària i fantasiosa.
Hong, maestro legendario de Shaolin, protege el mapa del tesoro de la dinastía Ming que le confiaron. Pero los enemigos, deseosos de poseer el mapa, no tardarán en aparecer y perseguir a Hong y a su ayudante. Vuelve el cine de artes marciales "de la vieja escuela" a las matinales del domingo, recuperando una leyenda del imaginario chino y añadiendo unas habilidosas escenas de acción, humor ligero e irónico y un envoltorio visual que nos transporta a una China milenaria y fantasiosa.
Hong, a legendary Shaolin master, protects the Ming Dynasty treasure map entrusted to him. But enemies, anxious to possess the map, will soon appear and pursue Hong and his assistant. Old-school martial arts cinema returns to the Asian Summer Film Festival, recovering a legend of the Chinese imagination and adding some action scenes with impeccably executed choreographies to it, an ironic humor and a visual setting that will take us to a millenary and fanciful China.
EYE FOR AN EYE
Un guerrer cec que viu amagat sense que ningú conegui la seva identitat venjarà el crim que va patir una noia a mans d'uns salvatges. Els seus ulls no hi veuen però té la resta de sentits i habilitats a punt per fer brandar la seva espasa una vegada més. Xina ressuscita el mite de Zatoichi, l'espadatxí cec, en una pel·lícula d'impecables coreografies d'acció de Chun Pang-Fei, un mestre que ha treballat amb llegendes del cinema de Hong Kong com Gordon Chan, John Woo o Derek Yee-Tung. Interpretada per Tse Miu, el Zatoichi mandarí, únic deixeble de l'actor Jet Li i superestrella del cine d'acció asiàtic més recent.
Un guerrero ciego que vive en las tinieblas sin que nadie conozca su identidad. Una injusticia cometida por salvajes que destrozó la vida de una joven. Sus ojos no pueden ver, pero su espada volverá a teñirse de sangre una vez más. China resucita el mito de Zatoichi, el espadachín ciego, interpretado aquí por
Tse Miu, único discípulo del actor Jet Li. Una película en la que destacan las espectaculares coreografías de acción de Chun Pang-Fei, en cuyo currículum se encuentran trabajos junto a leyendas del cine de Hong Kong como Gordon Chan, John Woo o Derek Yee-Tung.
A blind warrior who lives in the darkness. No one knows his identity. An injustice perpetrated by savages that ruined the life of a young girl. His eyes cannot see, but his sword will stain with blood once again. China resurrects the myth of Zatoichi, the blind swordsman, performed by Tse Miu, the Mandarin Zatoichi, the only disciple of the actor Jet Li and superstar of the latest Asian action cinema.
SONG OF THE ASSASSINS
Entrenat per un dels millors equips d'assassins professionals, un jove rep la seva primera missió i es veu embolicat en un entramat polític. El cantonès Daniel Lee va dirigir Song of the Assassins el 2018 però la pandèmia i l'apassionant món de la distribució van mantenir aquesta bèstia cinematogràfica en letargia. L'espera ha valgut la pena: aquests quatre anys els han aprofitat per polir el seu fabulós aspecte visual, amb uns escenaris —digitals o no— i uns efectes especials que us deixaran atònits. Un espectacle farcit d'arts marcials i imatgeria cyberpunk.
Entrenado por uno de los mejores equipos de asesinos de la anciana China, un joven recibe su primera misión y se ve envuelto en un entramado político. El cantonés Daniel Lee dirigió Song of the Assassins en 2018 pero la pandemia y el apasionante mundo de la distribución mantuvieron a esta bestia cinematográfica en letargo. La espera ha merecido la pena: unos escenarios —digitales o no— y unos efectos especiales que os dejarán atónitos en este espectáculo marcial y cyberpunk.
Trained by one of the best assassin teams in old China, a young man receives his first mission and finds himself embroiled in a political plot that has been
planned for years. Cantonese Daniel Lee directed Song of the Assassins in 2018 but the pandemic kept this cinematic beast dormant. The wait was worth it: special effects and sets —digital or not— that will blow you away in this extravaganza covered in martial arts, cyberpunk imagery and visual poetry.