NITSHIMURA: ANATOMIA EXTINCTION + HOLY MOTHER
July 23, 2022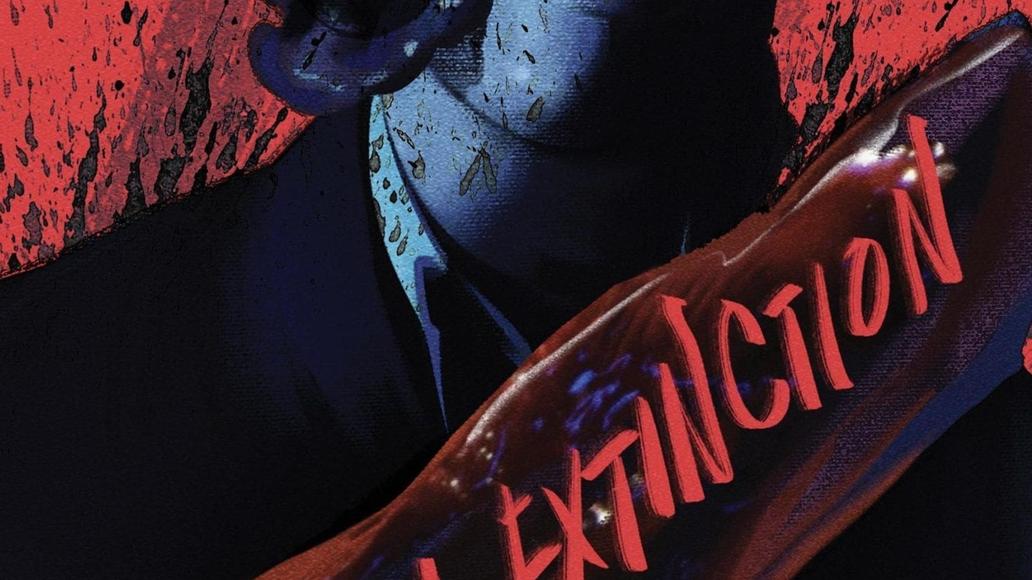 Festival Nits de cinema oriental
ANATOMIA EXTINCTION
Un treballador assalariat presencia un assassinat en una estació de metro de Tòquio. L'autor del crim, un enginyer, el persegueix, l'atrapa i el converteix en "la rata", una màquina mutant de matar preparada per
enfrontar-se a la policia. Aquest esborrany de Tokyo Gore Police és una carta d'amor de Nishimura al cyberpunk i al seu admirat Shinya Tsukamoto, una orgia de la nova carn, delirant i plena d'imaginació, a vessar d'efectes especials pràctics, gore i les mítiques armes enganxades en alguna part del cos.
Un asalariado presencia un asesinato en una estación de metro y es perseguido por el autor del crimen hasta ser capturado y transformado en un nuevo ser mutante. El borrador de Tokyo Gore Police es una carta de amor de Nishimura al cyberpunk y al Tetsuo de su admirado Shinya Tsukamoto, una orgía de la
nueva carne, delirante y llena de efectos protésicos, hemoglobina y las míticas armas insertadas en el cuerpo.
A worker witnesses a murder in a subway station and is chased by the criminal until he is captured and transformed into a new mutant being. The draft of Tokyo Gore Police is a love letter from Nishimura to cyberpunk and the Tetsuo of his admired Shinya Tsukamoto, an orgy of the new flesh, delirious and full of prosthetic effects, hemoglobin and the mythical weapons inserted in the body.
HOLY MOTHER 
Una corporació racista busca expandir els seus dominis i per això necessita destruir la màfia Yakuza que controla la zona. Però els feixistes no compten amb un sorprenent obstacle: una dona transgènere armada i perillosa. En aquesta NitSHIMURA històrica (i histriònica) també podrem veure la nova obra del Lovecraft nipó, un "més difícil encara" amb una trama
impossible i la presentació de l'heroïna definitiva de la seva filmografia: una noia transgènere, mutant i justiciera.
Una corporación racista quiere expandir su área de influencia destruyendo la mafia Yakuza que controla la zona. Pero no contaban con el arma definitiva,
una mujer transgénero vestida para matar. Noche histórica e histriónica en la que el Lovecraft nipón nos ofrece un nuevo "más difícil todavía" con la presentación de la heroína definitiva de su filmografía: una chica transgénero, mutante y justiciera.
A racist corporation wants to expand its area of influence by destroying the Yakuza mafia that controls the area. But they didn't count on the ultimate weapon, a transgender woman dressed to kill. The Japanese Lovecraft offers us a new "even harder" with the presentation of the definitive heroine of his filmography: a transgender girl, mutant and vigilante. In an intolerant world, she has the solution: blood and more blood, analog or digital, it doesn't matter.