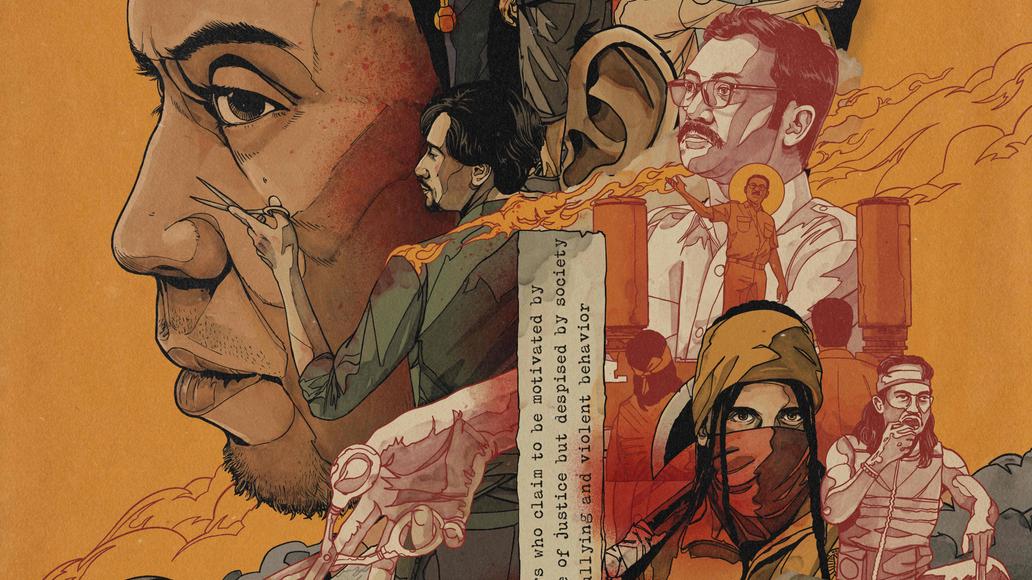 Festival Nits de cinema oriental
La pau de l'univers es veu amenaçada (quina sorpresa, direu) per un temible invasor, el malvat Imperi Giges, capficat a viatjar fins al nostre planeta blau (cada vegada més gris) a la cerca del millor ADN pels seus abominables plans. Però els Giges no esperen la defensa còsmica dels guardians interplanetaris Wakuseiber, forts, astuts i amb prou colors per escollir. Aquesta versió en pantalla gran d'una de les millors sèries de la productora Giga inclou espectaculars seqüències d'acció i esdevé una aventura de ciència-ficció a l'estil japonès en què no falten conills de l'espai exterior i monstres gegants.
La paz del universo se ve amenazada por un temible invasor: los villanos del imperio Giges que viajan hasta nuestro planeta en busca del mejor ADN para sus terribles planes. Pero no contaban con la fuerza y astucia del equipo supersentai Wakuseiber, los guardianes interplanetarios. Esta versión para la gran pantalla de una de las mejores series de la productora Giga es una trepidante aventura de ciencia ficción al estilo japonés en la que no faltan conejos del espacio y monstruos gigantes.
Once again, the peace of the universe is threatened by a fearsome invader: the villains of the Giges empire, who travel to our planet to find the best DNA for their terrible plans. But they do not count on the strength and intelligence of the supersentai Wakuseiber team, the interplanetary guardians. This big-screen version of one of Giga's best series features spectacular action sequences for a thrilling Japanese-style sci-fi adventure.