RED POST ON ESCHER STREET
July 20, 2022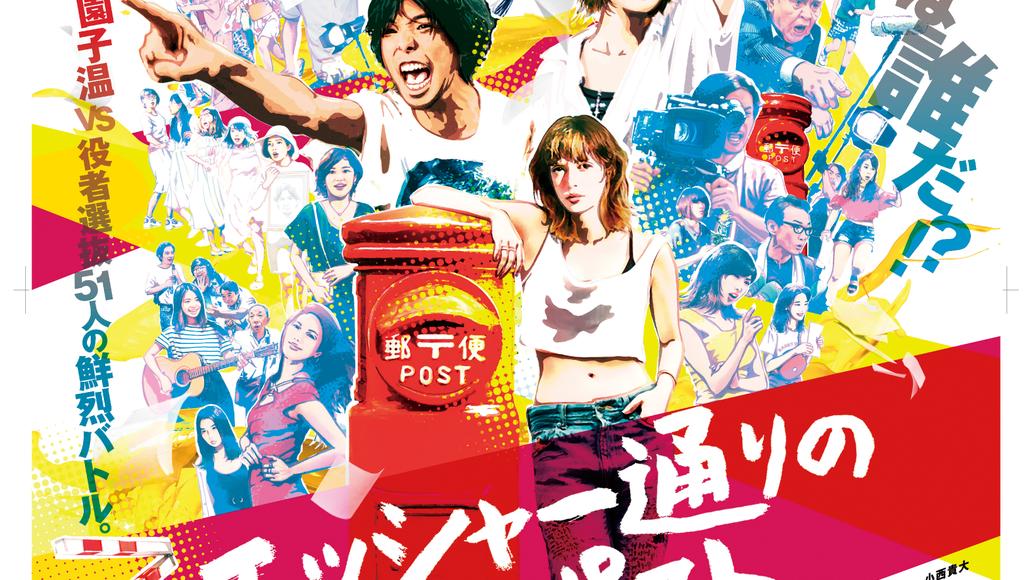 Festival Nits de cinema oriental
El director de cinema indie Tadashi Kobayashi prepara un càsting per al seu nou projecte. Dones i homes s'hi presenten per complir el somni de convertir-se en els intèrprets principals, però la majoria només hi podrà
participar fent d'extra. Ara, quins extres! Després de rodar una fantasmada amb Nicolas Cage, Sion Sono torna al seu estil rebel (sense causes) amb una pel·lícula lenta, ràpida, divertida, dramàtica, surrealista, realista, espectacular, intimista..., poseu-hi els antònims que vulgueu que li quedaran bé a una obra essencial de la seva filmografia. Una carta d'amor al cinema a estones enverinada per la denúncia que fa als sistemes de producció dels grans estudis japonesos. Una carta lliure i radical que dipositarem en una bústia vermella. Un director de cine indie organiza un casting para su próxima película.
Los que se presentan para cumplir su sueño de convertirse en estrellas acabarán haciendo de extras. ¡Pero qué extras! Después de rodar con Nicolas Cage, Sono vuelve a su estilo rebelde (sin causas) con una carta de amor al cine más libre y radical.
An indie film director organizes a casting call for his next film. Those who apply to fulfill their dreams of becoming a star will end up becoming extras. But what
extras they are! After shooting with Nicolas Cage, Sono returns to his rebellious style with a love letter to the most radical and free cinema.