TAMANO VISUAL POETRY COLLECTION: NAGISA'S BICYCLE
July 20, 2022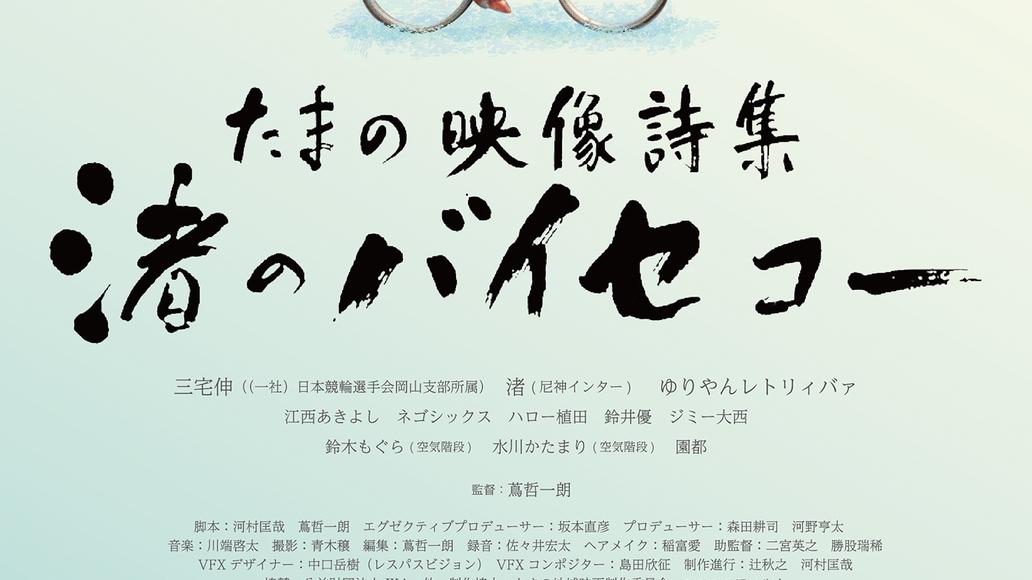 Festival Nits de cinema oriental
Aquesta pel·lícula creua tres històries de persones i bicicletes. L'Oshima, un corredor veterà, lluita per no retirar-se. La jove Nagisa és una pescadora que troba una bicicleta perduda a la platja. Sunako i Hiroshi són una parella que s'ha de separar per motius laborals. La bicicleta actuarà com un amulet per a tots ells. Poesia visual i narrativa. Tamano, a la prefectura d'Okayama, un lloc beneït amb muntanyes, mar i moltes bicicletes, és l'escenari natural d'aquesta trilogia d'històries lleugerament connectades. Una pel·lícula rodona, humorística i emotiva, poblada de personatges estrafolaris. Ja ho sabeu, les bicicletes són per a l'estiu. Aquesta pel·lícula, també.
Película compuesta por tres historias protagonizadas por personas y bicicletas. Los protagonistas deben pedalear compitiendo contra ellos mismos en episodios ligeramente conectados, llenos de humor y emotividad. Como ya sabéis, las bicicletas son para el verano. Películas como esta, también.
A film composed of three stories involving people and bicycles. The protagonists must ride competing against themselves in slightly connected episodes, full of humor and emotion. As you know, bicycles are for summer. So are films like this one.