LITTLE CANNED MEN
July 22, 2022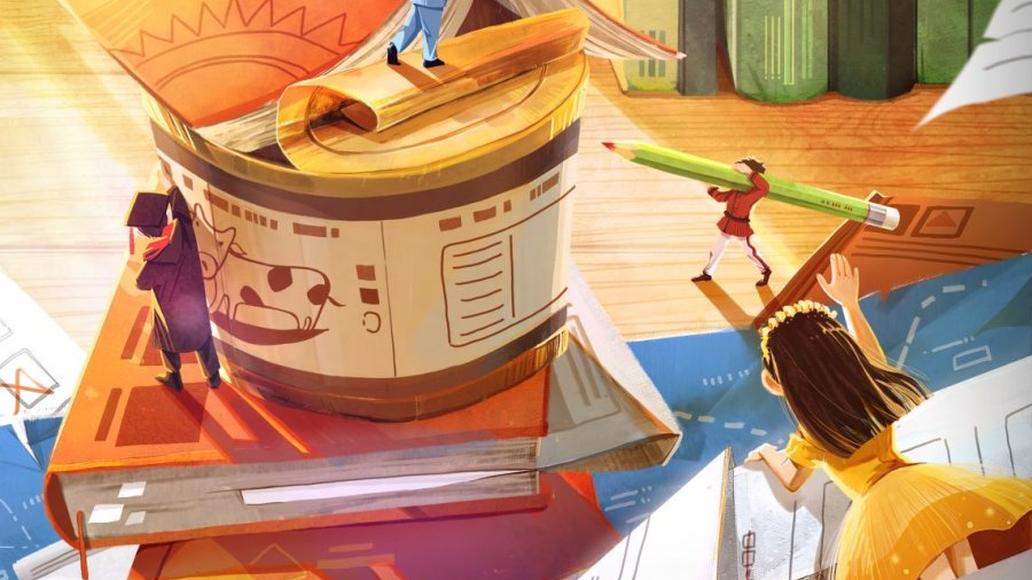 Festival Nits de cinema oriental
Lu Xixi és una nena que descobreix cinc persones minúscules amagades dins d'una llauna de conserves. Aleshores, ella i el seu germà viuran una gran —i pedagògica— aventura amb aquests cinc diminuts personatges talentosos en camps com la música, les arts marcials o els idiomes. Aquesta adaptació d'una de les seves obres de més èxit del reconegut autor de literatura infantil Lao Zheng versa sobre els valors i responsabilitats de l'educació. Una versió xinesa de Los diminutos que presenta dues vies: una escola més estricta i una escola més lliure, i ho fa amb una divertida trama i uns efectes especials enginyosos. Perquè, ja ho sabeu, al pot petit hi ha la bona confitura.
Dos hermanos descubren a cinco personas minúsculas escondidas en una lata de conservas. Cada uno de estos diminutos personajes tiene una habilidad (la música, las artes marciales, los idiomas...) que van a utilizar para ayudar a sus nuevos amigos. Un célebre libro de Lao Zheng es la base de esta película de aventuras que plantea un interesante debate sobre la educación infantil.
Two siblings, a boy and a girl, discover five tiny people hidden in a tin can. Each of these tiny characters has a skill (music, martial arts, languages...) that they will use to help their new friends. A famous book by Lao Zheng is the basis of this adventure film that presents
dilemmas about children's education.