Marató Acció Xinesa: RESTART THE EARTH + MUTANT GHOST WARGIRL + GREAT ARMS ROBBERY
July 23, 2023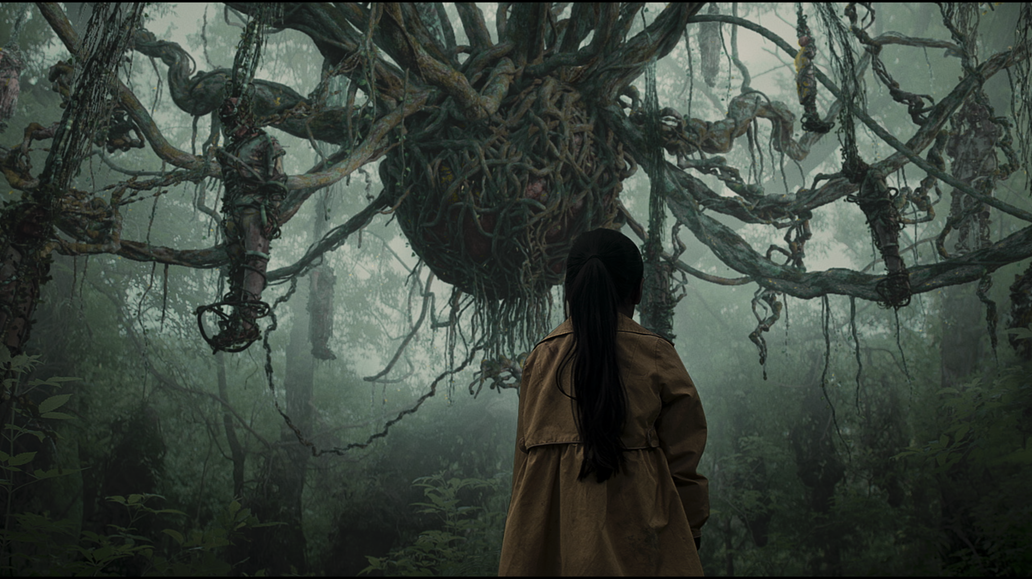 Festival Nits de cinema oriental de Vic
RESTART THE EARTH
Una nova espècie de plantes que pensa (en verd) i creix a una velocitat inaudita està envaint les grans ciutats de la Terra, empenyent l'espècie humana a l'extinció. Un equip de sacrificats herois (desconeixem si són vegans) intentarà aturar aquesta invasió tan ben plantada.
El director de The Enchanting Shadow, remake d'Una història xinesa de fantasmes, vista al FesNits, sembra el pànic amb aquesta pel·lícula plena d'acció i fantasia inspirada en el videojoc The Last of Us, i amb unes plantes molt carnívores. Oi que quan demaneu un entrepà vegetal sovint porta pernil dolç? Doncs això.
MUTANT GHOST WARGIRL
Una organització realitza experiments genètics amb l'excusa de millorar la raça humana. El seu veritable objectiu és crear mutants experts en arts marcials per participar en una competició per a milionaris.
La indústria xinesa demostra novament la seva versatilitat en aquesta cinta de ciència-ficció amb excel·lents efectes especials, acció i fantasia per un
tub, i una estètica cyberpunk inspirada en els millors manga del gènere.
Muqi Miya, súper estrella del cine d'acció que treballa habitualment amb Jackie Chan, demostra que no té res a envejar a les heroïnes de Marvel.
THE GREAT ARMS ROBBERY
Un agent de policia s'infiltra en una banda de traficants d'armes del sud-est asiàtic. L'objectiu és desarticular aquesta organització criminal i eliminar l'arsenal. Però si tot fos tan fàcil no tindríem pel·lícula, i la cosa es complica quan és atacat per un grup de perillosos gàngsters.
El nou cinema d'acció xinès que recull amb èxit el guant de l'enyorat gènere de bales i patacades de Hong Kong, ha fitxat algunes de les seves estrelles i obre foc amb una espectacular pel·lícula d'artilleria pesada i acció lleugera.
Aquesta sessió forma part de la programació del Festival Nits de cinema oriental de Vic. Més informació i tota la programació: www.cinemaoriental.com