RACOON DOG GENTLEMAN + SUPER LEGEND GOD HIKOZA
July 20, 2022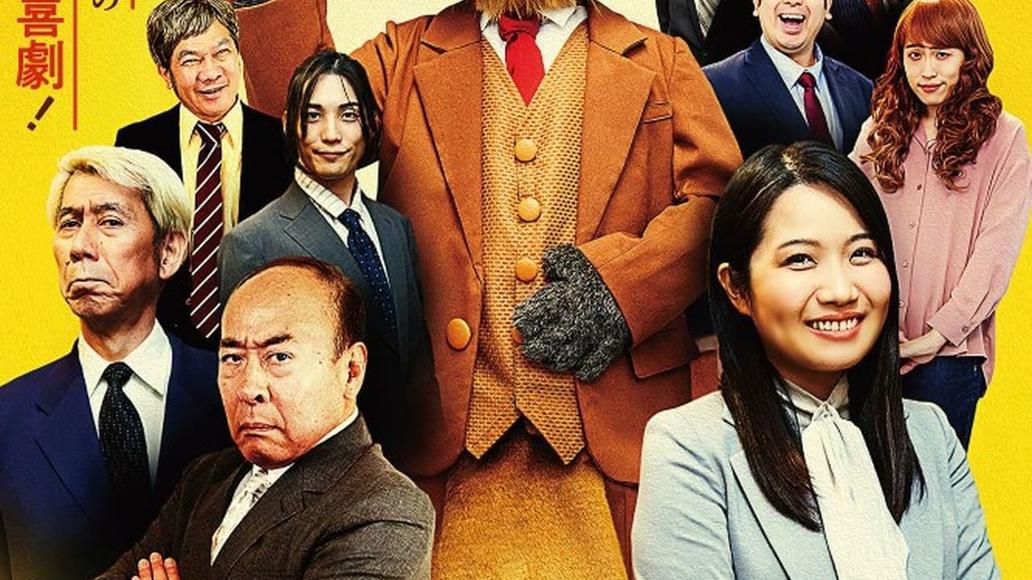 Festival Nits de cinema oriental
RACOON DOG GENTLEMAN
Yagio Shigaraki és el president de la cerveseria Shigaraki. Malgrat el seu aspecte d'os rentador gegant, ha convertit l'empresa en la més popular del sector. Yagio ha promès que no es tornaria a enamorar després de perdre la seva estimada dona per una malaltia, però una de les seves treballadores, la Fusako, li tira els trastos. En l'amor no hi ha fronteres, encara que siguin entre espècies. Kawasaki va com una moto fent cine. El nostre humor us sembla suat? Doncs espereu a veure el d'aquesta nova animalada de l'autor de The Calamari Wrestler, una divertidíssima sàtira sobre el món laboral japonès, marcat per les aparences, la competitivitat i els prejudicis. Podríem afirmar intranquil·lament que és una de les comèdies més WTF de l'any, i és que Kawasaki té uns —piiiip— així de grossos.
Tiene huevos la cosa. Y la cosa es un mapache humanoide que lidera una exitosa compañía cervecera. Un día la tristeza llega hasta su corazón, después de la muerte de su querida esposa. Pero el amor es como el ajo, se repite. Y nuestro mapache favorito (desde ya) volverá a las andadas en esta comedia tan animal. Una divertida sátira sobre el mundo laboral japonés, lleno de competitividad y falsas apariencias. Como dijo el General Crook: ¡Qué vienen los mapaches!
An humanoid raccoon leading a beer company. His looks and attributes are no obstacle to leading the market. But, one day, sadness comes to his heart after
the death of his beloved wife. Our favorite raccoon (as soon as you see this movie) will be back to his old ways in this wild comedy. An amusing satire on the Japanese working world, full of competitiveness and false appearances.
SUPER LEGEND GOD HIKOZA
Tadao Okubo i Takaho Baba són dos investigadors de l'Oficina d'Investigació Científica Ultra-espacial (UISAS) que descobreixen una màquina humanoide Kokeshi que emet llum des de les ruïnes del temple Honkoji. És una senyal d'alarma: ha aparegut un esturió gegant anomenat Zamechi disposat a arrasar Japó. No heu entès res? I què us esperàveu? Aquesta és una pel·lícula de Minoru Kawasaki i això és #Akihabara. Us recomanem deixar-vos portar per aquest homenatge a un clàssic dels 70, una comèdia romàntica kaiju amb extraterrestres, científics bojos (d'amor) i mechas biomòrfics. Una pel·lícula plena d'humor absurd (el millor) i buida de pressupost.
Tadao y Takaho son dos investigadores de un centro de investigación Ultra-espacial que descubren a un mecha emitiendo una señal de alarma: se acerca un esturión gigante con ganas de juerga. Este apasionante argumento da pie a una película aún más apasionante, llena de amor (pasional), kaijus, científicos locos (de amor) y robots humanoides, todo sazonado con mucho humor absurdo y poco presupuesto.
Tadao and Takaho are two scientists from an Ultra-spatial research center who discover a mecha emitting an alarm signal: a giant sturgeon is approaching. This exciting plot leads to an even more exciting film, full of love, kaijus, mad scientists (in love), and humanoid robots, all seasoned with big absurd humor and a low budget.